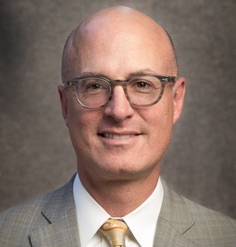 PARTNER
Contact Information
Phone: (303)908-9391
Email: mvalentine@keyesfox.com
Colorado
1580 Lincoln St.,
Suite 1105
Denver, CO 80203
Mark began his legal career at the Colorado Department of Law serving as counsel to the Colorado Public Utilities Commission. There Mark provided legal and policy advice in a broad range of proceedings spanning the Commission's jurisdiction over telecommunications, transportation, railroad crossings, and electric and gas utilities. He is an expert on administrative law and the formation of public policy.
Today, Mark's practice focuses on representing a broad range of clients from transportation providers to small and large utility customers to developers of renewable energy projects. He has represented clients before the Colorado General Assembly, and in the following types of proceedings before Colorado Public Utilities Commission and in district and appellate courts:
Rulemaking
Rate cases
Utility rate design
Renewable Energy Standard
Applications for certificates of public convenience and necessity (CPCN)
Demand side management/energy conservation proceedings
Formal complaints
Billing errors
Service extension matters
Civil penalty
Renewable energy program design
Transmission and pipeline
Utility merger/acquisition
PURPA/qualifying facilities
Railroad crossing
Mark has also represented customers in environmental policy rulemaking proceedings, municipal utility matters, and provided advice to customers on the integration of renewable energy into their business operations. From policy to tree trimming disputes to complex rate and regulatory matters, Mark has deep experience handling disputes with utilities.
Mark began his career as a legislative analyst for the Colorado Legislature's Joint Budget Committee. There Mark became an expert on the legislative process, and Colorado government. Mark was responsible for legislation and policy issues concerning the Judicial Branch and its affiliated agencies and the Department of Labor, and continues to provide legislative advice to clients. Early in his career, Mark also represented regulated utilities giving him a unique experience and insight and making him an effective advocate for all clients engaged in the industry.