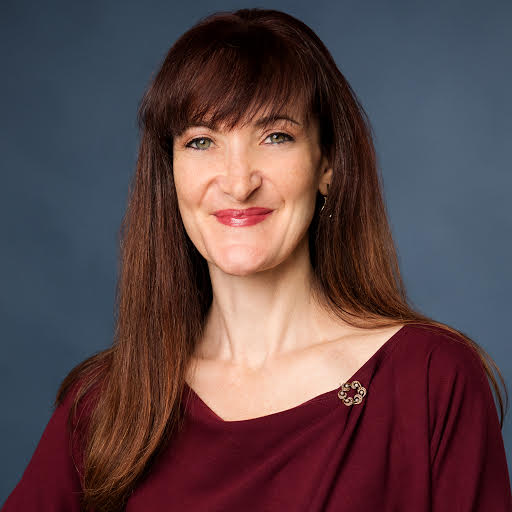 PARTNER
Contact Information
Phone: (510) 314-8202
Fax: (510) 225-3848
Email: spauker@keyesfox.com
California
580 California St., 12th Floor
San Francisco, CA 94104
Phone (510) 314-8200 
Admissions
• State Bar of California
• U.S. District Court for the Eastern District of California
• U.S. District Court for the Northern District of California
•U.S. Court of Appeals for the Ninth Circuit
Experience
Sheridan's practice focuses on renewable energy, energy storage, microgrids, transportation electrification and energy efficiency regulation, incentives, development and financing, with particular emphasis on state energy regulatory programs. She helps clients to achieve their regulatory and policy goals, advocating for clients before the California Public Utilities Commission and other state public utilities commissions, the California Energy Commission, the California Independent System Operator and other federal and state agencies; drafts and analyzes clean energy legislation; negotiates clean energy transactions; and counsels companies, organizations, governmental agencies, Community Choice Aggregators and investors regarding the evolving nature of energy regulations and incentives and their implications for project and business plan development.
Sheridan joined Keyes & Fox as a Partner in 2017, and brings over 20 years of experience in energy and climate policy and regulation, environmental law, finance, and sustainability. Prior to joining the firm, she practiced for 10 years in the Energy & Infrastructure Finance Group at Wilson Sonsini Goodrich & Rosati, served as an environmental fellow at Shute, Mihaly and Weinberger in San Francisco, and clerked for the Honorable Richard A. Paez of the U.S. Court of Appeals for the Ninth Circuit. Sheridan previously served as a financial advisor with a focus on sustainable investments in U.S. Bancorp Piper Jaffray's Social Equity Investment Group, and as an aide to U.S. Representative Henry A. Waxman based in Washington, D.C.
Representative Work
Advocate and intervene on behalf of clients before the California Public Utilities Commission (CPUC) regarding electric vehicles, transportation electrification, energy storage procurement and policy, distributed generation incentive programs, microgrids, energy efficiency finance structures and renewable energy procurement programs and policies applicable to Community Choice Aggregators (CCAs)
Advise leading solar energy developers, tax equity investors, CCAs and customers with the drafting and analysis of power purchase agreements (PPAs), solar leases, community solar arrangements, energy storage agreements, services agreements, engineering, procurement and construction (EPC) agreements and other transactions
Education
J.D., Berkeley Law School (Boalt Hall School of Law), University of California,
Berkeley, 2004

Order of the Coif;
Articles Editor, Ecology Law Quarterly

A.B., Environmental Science and Public Policy,
Harvard College, 1996 (Magna Cum Laude)

Co-Chair, Environmental Action Committee
Varsity Nordic Ski Team
Professional Honors and Activities
Member, Board of Directors, Vote Solar
Past President, Board of Directors, As You Sow
Advisory Committee Member, American Council for an Energy Efficient Economy (ACEEE) Finance Forum (2013, 2014); conference Co-Chair (2015)
State Bar of California's Wiley W. Manuel Certificate for Pro Bono Legal Services
Wilson Sonsini Goodrich & Rosati's 2009-2010 John Wilson Award in recognition of outstanding legal service to pro bono clients.
Publications
Co-author, "CPUC Net Metering Decision Is Good News for Clean Energy," Law360, February 3, 2016
Co-author, "Innovations and Opportunities in Energy Efficiency Finance," Wilson Sonsini Goodrich & Rosati white paper, May 2012, May 2013, and May 2014
"'Spraying First and Asking Questions Later': Congressional Efforts to Mitigate the Environmental, Health and Economic Impacts of U.S.-Sponsored Aerial Fumigation of Coca in Colombia," 30 EcologyLaw Quarterly 661, 2003
"Ninth Circuit Follows Laidlaw by Keeping the Door Open to Environmental Citizen Suits," 29 Ecology Law Quarterly438, 2002
Co-author with T. Van Dyck, "Qualitative Screening: Looking Behind the Balance Sheet," Public Retirement Journal, April 2001
Co-author with T. Seastedt, "Effects of Mobile Tree Islands on Soil Carbon Storage in Tundra Ecosystems," 77(8) Ecology 2563, 1996
Select Presentations
"California's Preferred Resources: Energy Efficiency, Distributed Generation, Energy Storage and Negawatts," Electric Power in California, November 4, 2016
"Microgrids and Storage," Storage Week, San Diego, California, January 26, 2016
Plenary Session Chair, "The Policy Landscape: Impact on Energy Efficiency Finance and Role as a Demand Driver," ACEEE Finance Forum, San Francisco, California, June 1, 2015
"California's Market-Making Energy Storage Procurement Process: Upcoming RFOs and Industry Perspectives," Infocast, July 10, 2014
From Megawatts to Gigawatts: California Energy Storage Procurement under the CPUC's Energy Storage Procurement Framework, Infocast, November 6, 2013
"Driving a Robust Rooftop Solar Market: Financing, Incentives & Regulation," Sierra Club, May 8, 2013